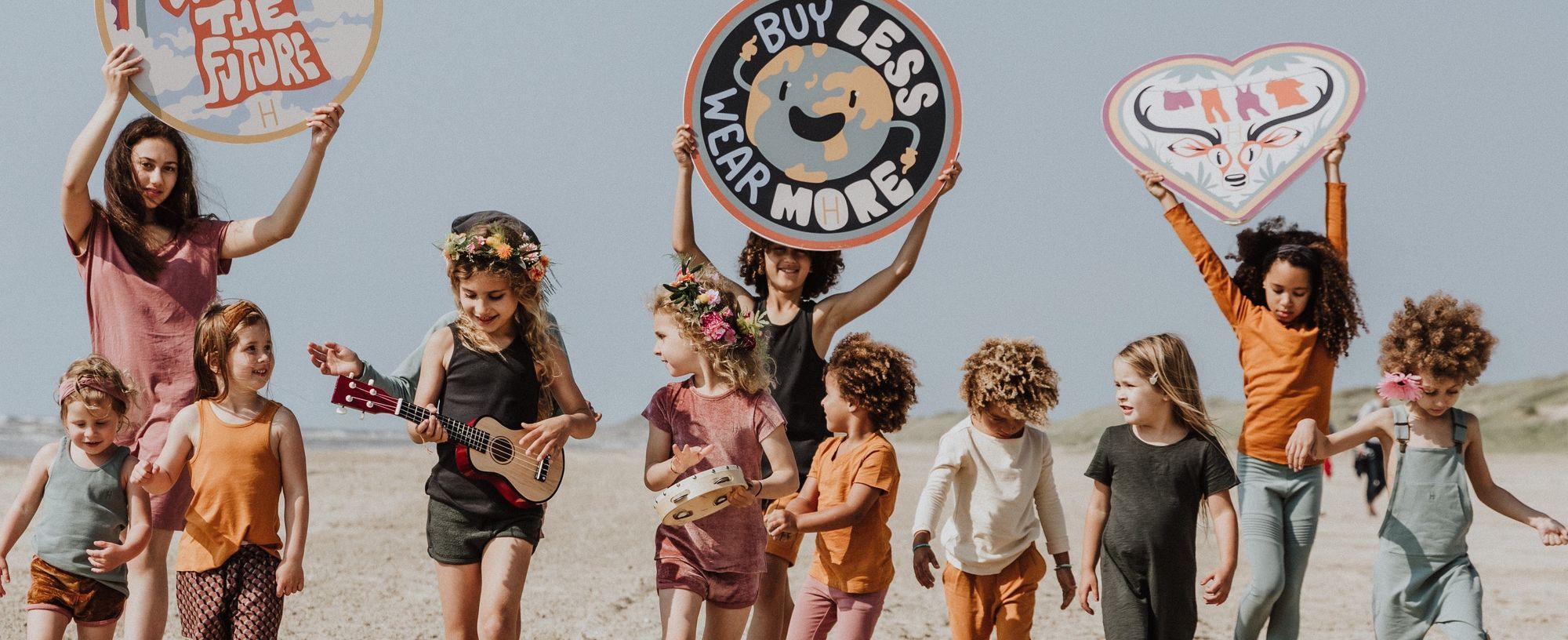 Little Hedonist bij Sorbet Kids Couture
Het Nederlandse label Little Hedonist maakt klassieke, minimalistische kinderkleding met een fashionable twist. Little Hedonist staat voor duurzaamheid. Dit zie je niet alleen terug in het gebruik van biologische stoffen en gerecyclede materialen, maar ook in de tijdloze designs die jarenlang mee gaan. Stop wearing out, start wearing well!
Over Little Hedonist
Little Hedonist is een 100% Nederlands label dat is opgericht vanuit de gedachte dat baby en kinderkleding niet alleen comfortabel, maar ook fashionable moet zijn. De ontwerpen lijken op het eerste gezicht basic, maar blinken uit in details en het gebruik van fijne materialen. Het merk noemt het zelf 'Basic Couture Collecties'.
Klassieke kinderkleding, tijdloos design
Klassieke kinderkleding zonder poespas, maar wél met die fashionable twist – Little Hedonist weet precies waar we van houden. De producten zijn gemaakt van de beste materialen en de mooiste kwaliteit designs. Dankzij de klassieke ontwerpen kan de kinderkleding van Little Hedonist ook over een aantal jaar nog goed gedragen worden. Je kunt ze dus gemakkelijk doorgeven binnen het gezin of binnen je vriendengroep, alle kleding is namelijk ook nog eens unisex. Comfort staat voorop dus je zal je kindje niet snel horen klagen over niet lekker zittende pakjes. Zachte stoffen, sobere kleuren en een perfecte pasvorm zijn kenmerkend voor Little Hedonist.
Duurzame kinderkleding van Little Hedonist
Kinderen zijn de toekomst, en Little Hedonist laat zien dat het merk geeft om die toekomst. Het merk is dan ook niet alleen duurzaam in tijdloze designs, maar ook in het gebruik van biologische stoffen en gerecyclede materialen die anders weggegooid zouden worden. Little Hedonist wil hiermee een signaal afgeven dat een betere wereld begint bij kleine verbeteringen. Klimaatverandering tegengaan door duurzamere kleding te kopen bijvoorbeeld. Wij kunnen niet anders dan het daar helemaal mee eens zijn en daarom hebben wij de prachtige basiscollecties van Little Hedonist in onze webshop opgenomen.
De nieuwe herfst/winter 2019 collectie van Little Hedonist
De herfst/winter 2019 collectie kenmerkt zich opnieuw door klassieke ontwerpen in traditionele kleuren die helemaal passen bij het herfst/winter seizoen. Wij hebben de collectie vanaf de zomermaanden online beschikbaar in onze webshop. We hebben ook de laatste collecties van Tiny Cottons en +1 in the Family op voorraad.